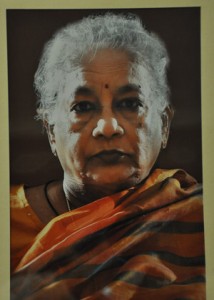 Dr Mrs B  Leelavathi one of the most respected and popular doctors in Mylapore breathed her last on February 19 at 6.15 am.
Born in 1929, October 24, she started her medical profession at a very early age after completing her MBBS DGO in Chennai.
She specialised in general medicine and gynaecology. She was a godmother to all in Mandavelli area especially helping women in their pregnancy related issues.
Many present generation Mandavallians may have well been born under her care. She was founder member of Kalyana Nagar Association in this area and its president for several years contributing in several ways to community life.
She was a keen enthusiast of religious discourses and was a regular at religious discourses after her retirement.
Her patients especially from the lower middle class, and the poor would never forget her generosity shown by her for their medical treatment.
She was married to late Dr Ramakrishnan and blessed with a son,  Dr Amarnath, who is a resident of USA practicing medicine.
Dr Amarnath flew down from USA to perform the last rites to his beloved mother along with his wife.
The cremation was on Feb. 21 at Besant Nagar.
The family can be contacted at Norton 3rd Street, Mandavalipakkam. Ph.: 24610787.