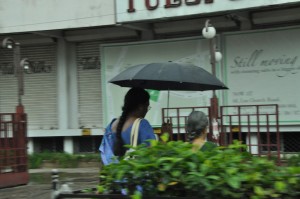 A drizzle greeted Mylaporeans this morning as they set off to work. The skies became cloudy at about 9.30 a.m. and the rain fell much later. It rains in different areas at different times.
The morning has been  pleasant.
Temperature stood at about 27 degrees though it was muggy all through yesterday and temp at 35 degrees.