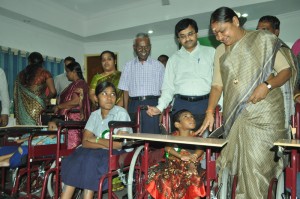 Tamil Nadu minister for social welfare was at a function on Monday morning ( July 8) held at the Andhra Mahila Sabha campus in R. A. Puram.
The minster distributed special aids and accessories to less abled children and teens.
There is a rehabilitation and training centre on this campus for handicapped people.