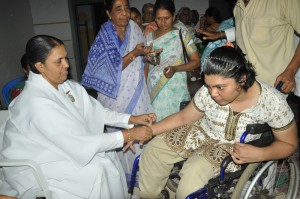 The Mylapore Unit of the Bramhakumaris held a community meet on the occasion of Raksha Bandhan this past week at Mylapore.
Members of this unit invited the public to the event and tried rakhis on the wrists of the guests.
The event was held at a hall at the P. S. School campus, R. K. Mutt Road campus. The Brahmakumaris have their centre on the sdame road; this place has a meditation space.