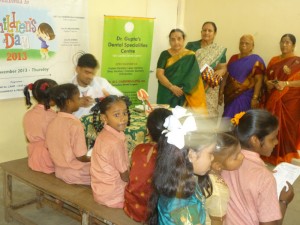 Lions Club hosted a Childrens Day programme at Sinai Ramaswamy Primary School, R. A. Puram.
B.Durga, District Chairperson, Lions Club International, District 324A5 says they had a dental camp for all the children at 10am., followed by variety entertainment and prize distribution event.
The highlight was a Villupaatu show displayed by children. The chief guest was the Governor of Lions Clubs district, S. Venkataraman.
The function concluded with high tea for club members, guests and children.