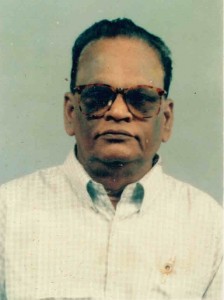 Retired teacher B. Gopalrathnam of Thiruvarur V.S.Boys Hr.Sec School and a resident of Mylapore for over 25 years passed away on November 10. He worked as a Committee member of All India Sai Samaj for more than 10 years. His students say he gave them good advice as well as cracked jokes, which lightened their mood.
He leaves behind his wife N. Balam, a senior violin artist and retired AIR artist, three sons Saikrishnan, a mridangam and kanjira artist, Ramesh, Ravi and one daughter R. Vathsala, four grandsons and three grand daughters apart from a vast circle of friends.
The family resides at 112/9, T. S. V Koil Street, Mylapore and can be contacted at 24642427 / 9444144377.