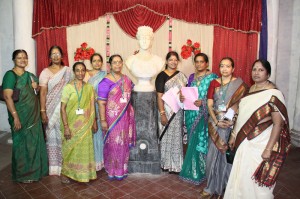 A good number of 'old girls' of Queen Marys College attended the AGM meet that was held on Saturday morning.
The meet was given some importance because the alumni is deeply involved in planning the college's centenary celebration due next year.
Teams have begun to draw out plans, network with alumni who are not members of the association and been having meetings on different fronts.
The weekends meeting was lively as former students of this now autonomous college by the Marina beach streamed in, chatted, made new friends and got down to business.