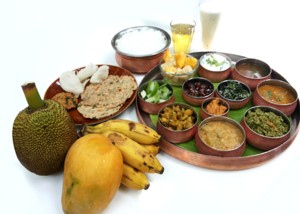 On now till June 22 at Mahamudra restaurant is the 'Mukkani' food festival. Mango, jackfruit and banana are the three most important fruits in Southern culture and are called 'Mukkani'. The tradition believes that a 'Virundhu' saapadu with these three fruits is like offering royal treatment to guests, explains Meena Thennaapan of R&D.
Vegetables and fruits of these three families make up the entire Thali meal (full course) of this fest. Vazhaithandu soup (banana stem), mangai-thengaipaal curry, palakkai biriyani, mukkani raitha and chakka pradhaman are some of the delicacies in the elaborate menu priced at Rs. 475.
At 117, Luz Church Road. Ph: 43535555.