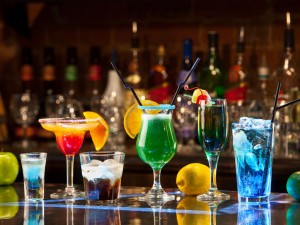 A roundup of food tests and offers by restaurants around Mylapore for the days ahead…
Illusions The Madras Pub  is hosting a combination of music, food and high spirits. Ladies night on Wednesdays features hip-hop and club music, Thursdays have rock and roll music, old school music plays on Fridays, and DJ's specials with predominantly commercial beats are on weekends; till July 26. At 105, 1st Floor, Dr. R. K. Salai, Mylapore. Ph: 42144449.
A sizzler and pasta fest is currently on at Duchess restaurant. Serving pasta varieties like spaghetti olive pesto, penne Italiano, chicken rivera, as well as sizzlers and baked dishes; till August 3. At 84, R. K. Salai, Kaaraikudi Complex, Mylapore. Ph: 28111128.
Library Blu in Hotel Leela Palace is featuring a variety of textured cocktails with regional and modern day ingredients like green apple, kaffir leaf, lemon grass, coffee, curry leaf, coriander and others. An assorted olive tray is offered as an accompaniment to the drinks; till July 31. At Leela Palace, MRC Nagar, San Thome. Ph: 33661234.