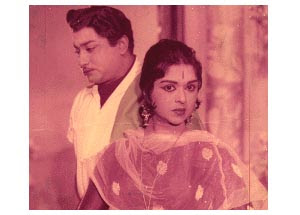 A host of movies will be screened starting this weekend in and around the Mylapore area. An Hindi/English biography, a Tamil classic, and European movies are on the agenda.
Mentioned in a nutshell below – for details and contact info, check out the MT print/online editions releasing tomorrow.
– On Sept 13 is a biographical feature on human rights activist Shahid Azmi by Cinema Rendezvous at 9.45 p.m. at Hotel Savera.
– On Sept 14 is the 1964 Tamil classic 'Pudhiya Paravai' starring Sivaji Ganesan, B. Saroja Devi, Sowcar Janaki, M. R. Radha, Nagesh and Manorama at 5.30 p.m. at Russian Cultural Centre, Alwarpet.
– From Sept 15 to 18, a European film festival will showcase 8 films by the Indo Cine Appreciation Foundation, from 6 p.m. onwards, also at Russian Cultural Centre, Alwarpet.