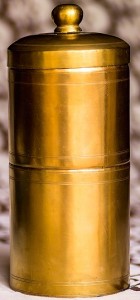 ANTIQUES EXHIBITION
On now till October 13, is an exhibition of Chettinad antiques and handicrafts sourced and exhibited by Sivakami Subbiah of Abhiramapuram. She has old vessels in copper, brass and bronze like tiffin carriers, coffee filters, dosai kal, a wooden baby walker, tiled stools, a typewriter and pazhankuli, apart from handloom sarees.
From 10 a.m. onwards at Mini Hall 2, C. P. Art Centre, Eldams Road, Alwarpet. Ph: 9840510695.
DESIGNER SAREES
On now till October 12 is an exhibition of designer Usha Sridhar's sarees collection for Deepavali. Kalamkari, cut-work, hand-block printing, hand-painted hand looms, silks and ready to wear blouses are on sale.
At C. P. Art Centre, 1, Eldams Road, Alwarpet. Ph: 9444022785.
SILK COTTON SAREES
On now till October 22, Prashanti, the House of Silk Cotton is offering a range of new silk cotton sarees for Deepavali. A festival discount will be on offer. At 16, 6th Cross Street, C. I. T. Colony, Mylapore. Ph: 24997636.
FESTIVE COLLECTIONS
On now at Evolv boutique is a range of light silks, chiffons and mul interlaced with rhinestones and sequins for women. This collection has been readied for the festival season. At 21/1, Co-operative Colony, off Chamiers Road. Ph: 42042474.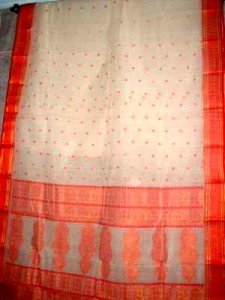 BENGAL SAREES
From October 5 to 15, Rang Mahal of Bengal is holding an exhibition and sale of Bengal silk sarees, dupattas and dress materials. Most are hand-painted, embroidered or sketched on. Traditional Chanderis are also available. Prices begin from Rs. 600 onwards. At Sankara Hall, T. T. K. Road, Alwarpet from 10 a.m. to 8 p.m.