SHORT EATS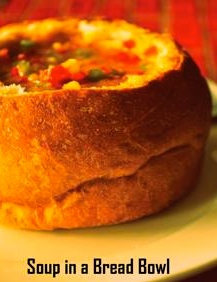 Chennai Chillin' has introduced a new menu  – onion rings, veg pockets, veg tarts, croissant sandwich, stuffed paneer sandwich, ciabatta sandwich and soup in a bread bowl.
At 172, Luz Church Road, located between Marrybrown and Rex Fashions, Mylapore.
Ph: 43548181 / 9884818618.
DOSA BUFFET
On now till October 12, Isha Life is celebrating Vijayadasami with a live dosa buffet at its garden restaurant Namma Cafe. Madurai kheema, Kerala madakku, Mangalore Surnoli are some varieties on offer. Juices and desserts are available.
At 117, Luz Church Road, Near Nageswara Rao Park, Mylapore. Ph: 43535555.
HYDERABADI FOOD FEST
On now till October 12, is a Hyderabadi food festival with dishes like patter ka gosht, haleem and shammi kebab for dinner only, 7 p.m. onwards.
At Sheraton Park Hotel and Towers, T. T. K. Road, Alwarpet.
SEAFOOD FEST
On now till October 26 is Bengarong's seafood festival with fish, prawns, lobster prepared Thai-style on the menu, for both lunch and dinner.
At 146, T. T. K. Road, Alwarpet. Ph: 24322640.
ITALIAN CONNECTION
On now till November 16, Cream Centre is offering a selection of popular Italian recipes with a choice of pastas, cheese, olive oil, aromatic herbs and fresh veggies.
At Cream Centre, 55, Second Main Road, R. A. Puram. Ph: 42815777.