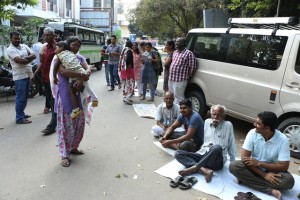 Though Vidya Mandir has told the public that there is no need for people to stand in a  queue overnight to get admit forms for admission to the school's KG section, people began to queue at the school gate since noontime on Sunday. An informal register was also formed by the first set of people at the gate to make life easy for those who came by. By dusk, a Q had taken shape.
The forms will be issued free and till about lunch time say sources though the school itself has not put out a public notice.
The school admits 150 kids but sources said that there may be a change in the policy this season.