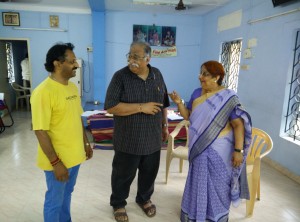 Prayatna – a theatre group has decided to bring out three Tamil plays by K. Vivekshankar in three different categories to make it interesting for all age groups. The first – 'Nadhimoolam' will be inaugurated under the auspices of Karthik Fine Arts on Feb 20 at Mylapore Fine Arts Club at 7 p.m. The same play will be staged on Feb 21 and 22 at the same venue. The second and third plays will
be inaugurated later.
'Nadhimoolam' which deals with the journey of two individuals in two different paths in search of their goals promises to be a visual treat for the audience with engaging situations throughout the play. Rasikas are welcome for the shows on Feb 20 and 22. At Oliver Road, Mylapore.