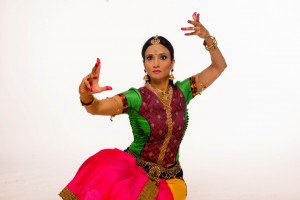 DANCE – THEATRE PRODUCTION
Mumbai based bharatanatyam dancer Savitha Sastry will present 'Chains: Love stories of shadows' on Feb 27 at BVB. Acknowledged for breaking out of the mythological and religious framework, Savitha brings to the forefront a unique story – the life of a woman torn between personal choice and societal expectations. The production is an ode to women, and an attempt to reach out to women from across the globe. All are welcome. At East Mada Street, Mylapore, 7 p.m.
VOCAL, INSTRUMENTAL CONCERTS
The Tamil Nadu Eyal Isai Nataka Manram is organising a musical event – 'Lalitham' on Feb 24 at its premises. Check out performances by S. Anandan (Nadaswaram), Veeramani Raju (Tamizhisai) and S. N. Ramesh, R. Sowmya and R. Karthik (Veena Trio). At 31, P. S. Kumarasamy Raja Salai, R. A. Puram, 10 a.m.
REMEMBERING DANCER K. J. SARASA
A dance festival – 'Sarasa Natya Mala' in memory of guru K. J. Sarasa will be held at BVB till Feb 22. Highlights include performances by K. P. Rakesh, Gayathri Sritharan, Lakshmi Viswanathan and others. At East Mada Street, Mylapore, 5 p.m. onwards.
FOLLOW YOUR BLISS
Ashvita Bistro is organising an event that celebrates people who have had the courage to break free from 'safe and secure' careers to pursue what they believe in and love doing. Life coach Avis Viswanathan will talk to Karthik Kumar about his entrepreneurial theatrical venture – Evam. On Feb 27. At 11, Bawa Road, Alwarpet, 6.30 p.m. Ph: 9791088189.
TALK ON INDIAN PLANTS
To celebrate Amalaki Ekadashi, Parampara is organising a lecture on Feb 28 at its premises. Eminent historian – Chithra Madhavan will talk about 'Plants in Indian Culture' with specific reference to the Indian Gooseberry tree (Amla). At 46, Kasturi Ranga Road, Alwarpet, 4.30 p.m. Ph: 9840492585.
POLITICS AND MORE
The Triplicane Cultural Academy and The Kasturi Srinivasan Library are jointly organising a talk on 'Delhi Verdict – Political Implications' on Feb 21. Dr. Jayaprakash Narayan, founder and president, Lok Satta Party, T. S. Krishna Murthy, former chief election commissioner of India, and B. S. Raghavan will participate. At Gokhale Sastri Institute, 16, Karpagambal Nagar, Mylapore, 6.15 p.m. Ph: 9445338368.
ART SHOW
Artist Madhuri Bhaduri will showcase her work – 'The memory chronicles' at Prakrit Art Gallery till Mar 6. At 102, Greenways Road, R. A. Puram. Ph: 42188989.