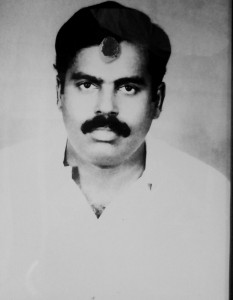 Velayudham Subramanian was 57 when we passed away on Apr 6. He has a connection to the area right from birth – he was born at Kalyani hospital, he studied at San Thome high school and he was also a resident of San Thome. He was the All India training manager for Commins India ltd.
He is survived by his wife and a daughter. Contact the family at 9500010275.
Meenakshi Ananthaswami passed away on Apr 6th. She was aged 89. She was a resident of Mylapore (first at C. P. Ramaswamy Road and then Greenways Road) for more than 42 years. She was the chairperson of Ramana Kendra and she guided their affairs till her demise. Her family says that she was a very religious and a philanthropic person. She is survived by 3 sons and 3 daughters.
For enquiries contact A. Boothalingam at 24939132, 9382646155.
<< Please share obituary notices of Mylaporeans. Mail to – mytimesedit@gmail.com >>