Here are some tributes to people who passed away recently.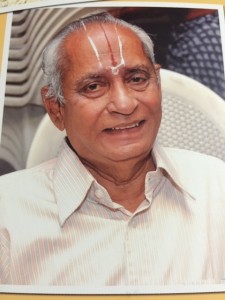 T.C. Padmanabhan , aged 83 years and a long time resident of Mylapore, passed away on Apr 10. He was working at the Accountant-General's office at Hyderabad as Audit Officer, and upon his retirement more than 25 years ago, he moved to Mylapore to take care of his mother.
Say his family 'Padmanabhan was a simple man and visited the nearby Si Venugopalaswami Temple almost daily. He was also associated with Sri Sundararajaperumal Temple in his native village of Teklur, Thiruvellore.' Padmanabhan was also a qualified Homeopath and he gave treatment to all those who approached him for help.
He was instrumental in introducing computerization of accounts in his office. Say his colleagues 'he was ever-ready to help his colleagues and subordinate staff in understanding the nuances of the latest accounting system.'
After his move to his present address, he was the Secretary of the Darshan Apartment Residents' Association for a number of years and helped in maintaining the complex.
Padmanabhan is survived by his wife Suseela, son T.C. Sridhar, daughter-in-law and grand children. His family now resides at Flat B-4, Darshan Apts., 352, Avvai Shanmugham Salai, Ph: 28352252.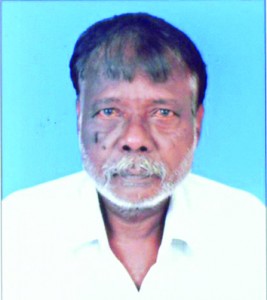 K Anthony passed away on Apr 1. He was 65. He was a resident of San Thome all his life – he was, born, he lived and died at his house on Dooming street. He worked at the harbour for more than 25 years till his retirement in 2005.
Says his daughter Prema – Dad was always looking for ways to help others in whatever small way he could. He would help his co-workers get financial assistance from the employers in the event of any injury. He was also involved in the activities of his church. Though he just studied only till third, he can talk 7 languages fluently. He learnt them while traveling on board the ships. '
He is survived by his wife, 2 sons ,1 daughter and many grand children. Contact his family at 9176395563.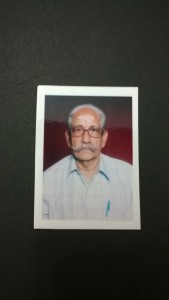 M.Aghoram, 83, passed away on Mar 23. He was an 'old' student of the Ramakrishna Mission Student Home. He lived there for 6 years from 1946 – 1952. He completed his VI to his DME while staying at the home.
His working life took him to various places in the country and abroad, but he returned to the Home Zone, at the end of his career, residing in the area and offering his services there. Contact his family at 26582005.