Here are some things to consider while planning your activities for the week ahead:
SHOPPING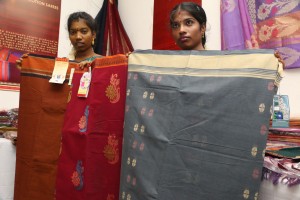 CO-OPTEX SALE
Co-optex is conducting an exhibition 'Cool Comforts'. The exhibition will feature handloom products like hand woven organic cotton sarees, authentic Karaikudi Chettinadu cotton sarees, intricately designed Coimbatore cotton sarees , simple kurthis, readymade shirts, home furnishings and more. A 20% government rebate is offered on all products displayed at this exhibition. From Apr 30 to May 3 at C. P. Art Centre, Alwarpet.
SUMMER COLLECTION
Reliance Trends introduces their new summer collection. This year's lineup is a medley of vibrant colours and fashion styles. There is something for everyone, with specific collection for men, women, children and more. The Reliance Trends in the area is located next to AVM Rajeswari Kalyana Mandapam on R. K. Salai. Ph: 43320631.
SUMMER COOL OFFERS
A lot of electronic stores are offering discounts on ACs and other home appliances now during the summer. Girias is offering low down payment, minimum EMI, interest free EMIs etc, while SHAH's is offering cash back and gifts on the purchase of ACs. Avail these offers and cool your home down!
MUSIC and DANCE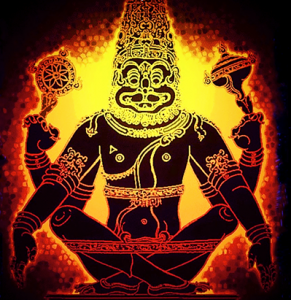 PRAHLADHA
The story that never loses its appeal. Now, it is a dance production by  Mahalskshmi Ashwin and features artists like V. Balagurunathan and Sanath Kumar. On May 2, at The Music Academy, 5.45 p.m. Tickets at eventjini.com. Door passes also available.
WORKSHOP
ACTING
If you want to become an actor, here is a chance to dip your toe. Mindscreen film institute is organizing a  free introductory acting workshop  this Sunday. For details call, Ph: 4210 8682, 2499 6417, 9841612595.
CALLIGRAPHY
Inko Center is hosting a workshop for children to learn Korean Calligraphy to pain the Korean alphabet on hanji paper using brush, ink and inkstone. The teacher will be Juae Park a calligrapher from Korea. Workshop also includes classes in Taekwondo and choral music or a yoga elective. For details contact 24361224. May 11- 22.
SELF DEVELOPMENT
V-Excel offers 'Soar Over The Horizon'. This is a 4 day workshop for adolescents and young adults between ages 16 and 21, through art and other self exploring activities. Offered by V-excel Educational Trust. From May 4 to May 8, 10 a.m. Fees Rs. 2,500. For details contact 24956373.
THEATRE
Happy Cow and Thinkcomm are conducting a workshop 'Stage Entry / Leadership through Theatre' for children aged 8 to 15. The sessions will help children lose their inhibitions, create stories, understand body languages and more. For details call 9840236367.
STORY TELLING
Thangam Talkies is conducting a story telling workshop for kids aged 7 to 10 years.  The workshop aims to address various aspects of story telling such as  voice/body movement, comprehension, narration and more. The event will run from May 6 – May 8 and then again from May 13 – May 15. Cost of the workshop is Rs. 1000 and includes materials and snacks. For details, contact 9791081117 or email poojagiri@yahoo.com.
EATING OUT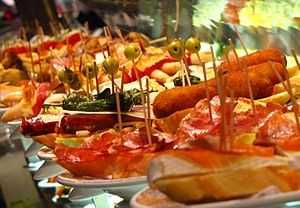 TAPAS
Raintree St. Mary's Road has introduced a new tapas menu in their rooftop restaurant Above Sea Level. Try combinations like lamb, chicken or veggie. For details call 42252525.