ART
MEMORY LANE

Sarala's Art Centre is celebrating the 84 birthday of its late founder Soli Daruwala with an exhibition titled ' A walk down Memory Lane'. There will be a display of works by artists MF Husain, Surya Prakash, Muralidharan and others.The exhibition will go on from Apr 5 – May 15, 10.30 a.m. At 1/12 Ganesha Puram, Third Street. Ph : 24338691.
PHOTO EXHIBITION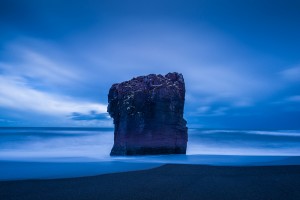 'Red, White and Blue' is an exhibition of travel photos by Sharad Haskar. 'Red' is a series of photos of autumn in Japan while 'White and Blue' is a collection of winter images of Iceland. From Apr 10 – Apr 12. At Art Houz 41, Kasturi Rangan Road, Poes Garden. Ph : 9841141311.
MUSIC AND DRAMA
FUND RAISER MUSIC PROGRAM
Rajan Eye Care hospital is conducting 'Nethra Utsav 2015' – a community outreach program. It will be an evening of fusion music by various artists with a special appearance by singer Srinivas. On Apr 8, 7 p.m. at Music Academy.For more details call 9840177177.
COMEDY DRAMA
Looking for a few laughs this weekend? Check out comedy drama 'Perumale'. The drama features Madhuvanthi Arun and S. Sureshvar in lead roles. Show on Apr 4 at 7 p.m, P. S. School. For tickets contact 9710633633.
LECTURE SERIES
Karnatic Music Forum has organised a talk by Sriram Parasuram on 'The journey of swara to raga'. On Apr 5, 10 a.m. at Arkay Convention Center. For details contact 9381023173.
PALLAVI CONCERT
Vocal music concert by Suguna Varadachari as a special tribute to Suguna Purushothaman has been organised by Madhuradhwani. At Arkay Convention Center, Apr 5, 6.30 p.m.
SAMARPAN 2015
Music concert, in aid of BYMM trust, by Drums Sivamani accompanied by Vikku Vinayakaram, Ganesh and Kumaresh and others. On Apr 7, 7 p.m.at The Music Academy.
HISTORICAL PLAY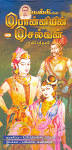 If you are interested in historical stories, Sridevi Fine Arts is staging a live play of Kalki's Ponniyin Selvan. Four shows will be staged: Apr 10 at 6 p.m.; Apr 11 at 2 and 6 p.m.; Apr 12  at 6 p.m. At Narada Gana Sabha. For bookings contact 9841052165.
SHOPPING
SUMMER COTTONS
Rangachari offers cool summer collection at discounted prices. Check out their wide range of sarees, dress materials, dhoties and much more. From Apr 1 to Apr 11. At 55, Luz Church Road, Lylapore. Ph : 24994343.
DISCOUNT SALE
'Taarika' exhibition and sale is going on at Sri Sankara Hall. Check out the collection of cotton printed sarees and dress materials. A 20% to 50%  discount on prices also being offered. At  281 (old number 267). T. T. K. Road, Alwarpet.
CHITHIRAI SALE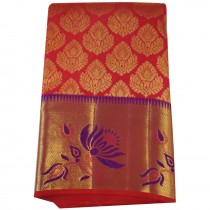 Update your collection of silk sarees ! Special Chithirai sale at S.M. Silks.Upto 70% discount on prices. Contact 24614633.