LANGUAGES
FRENCH Basic spoken and written expression classes
Dates – Apri/ May beginning Apr 11
Camp offered by C. Jayanthi. Ph: 9566271403.
Camp offers basic French lessons for children who will take French at school. Introduction to the language, basic grammar and more.
ENGLISH language coaching camp
Start from Apr 1 to May 31 (sessions are flexible)
Offered by vantage vacation. Ph: 9791530133.
Offers coaching in Phonics, grammar, spelling and reading for children from ages 5 to 12.
HINDI
From Apr 8 – May 5
Offered by Reshmi at The Nest preschool. Ph: 9940046003.
Conversational skills, also suitable for children opting to study Hindi at school.
LANGUAGE CAMP
Evenings in Apr / May 5.30 to 7.30 p.m.
Offered by MAHIMA CULTURAL CENTER. Ph: 24672155, 9840388066
English / Tamil language development with reading, writing, spelling, story telling
GENERAL
CAMP AT BAMBOOLA
Apr 15 – 30; May 1 – 20
Offered by Bamboola Tutors. Ph: 984087295, 9444115995, 9884156961.
Creative arts, brain games, dancing and art for 5 – 12 year olds; dance, bhajans and more for 2 – 4 year olds.
CAMP at KIDSZEE
Apr 6 – Apr 30
Offered by Kidzee. Ph: 9176845000.
Activities include arts, englishs tory telling, yoga, writing, origami etc
CAMP at THE NEST
Apr 6 – 5 May ; Apr 20 – 8 May
Offered by The Nest preschool. Ph: 24997410, 24660446.
Classes offered in slokam, bhajans, songs, fireless cooking, housekeeping and more.
ARTS
CLASSES IN ART
Apr 1 – May 10
Offered by Studio 41. Ph: 9381094646
Camp offers water color, oil acrylic, charcoal and other forms of painting for children and NATA, NIFT / NID and other art courses for +2 students.
KOLAM CAMP
Apr / May
Offered by Gayathri Shankaranarayanan. Ph: 9840118711
Learn about easy and extensive kolams, pull kolam, kodu kolam, free hand designs and rangoli.
MUSIC
DRUMS
From Apr 5
Offered by Jus Drums. Ph: 9840046827.
Introduction to Drumming for kids in the age group of 5-9 and Basics of Drumming for kids above 9.
MUSIC
Offered by Galilee Academy. Ph: 4210519, 9840053602, 9841036722
Learn to p lay keyboard, guitar, piano, drums and much more.
SPORTS
BADMINTON
Apr 6 – 28; Apr 29 – 19.
Offered by Smash Badminton Academy. Ph : 9962945575.
Indoor badminton classes at MSR Janaki college. Ages 6 and above.
OUTDOOR SPORTS
Apr 1 – 30; May 1 to 31
Offered by F3 FUNCTIONAL WAY TO FITNESS. Ph: 98412 43123 (Thangavel)
Athletics and general fitness girls and boys for fitness; age 5 and above
CHESS
From Apr 6.
Offered by Emmanuel Chess Center. Ph : 9789016384, 65470470
Professional chess training offered for children ages 5 to 14.
MUSIC, ARTS AND MORE
Summer camp for kids aged 5 to 15 has been organised by Bharatha Geetham Hall. The camp will involve learning Carnatic music, Veena, yoga and sloka recitations; Hindi and Tamil languages. At 2A/60, basement, Bheemanna Garden Road. For more details contact 8754494575.
FRENCH, ART and CRAFTS 
Expressions Art Studio, is conducting summer camps in April and May. A beginners course in French for children starts on April 3rd. This introductory course is interactive and will be useful for children choosing French at school. The art and craft camp offers a variety of interesting crafts in  paper , recyclable materials, folk art, clay art, pottery for children, painting techniques in oil and water, Tanjore art for teenagers, exclusive paper quilling camp, Zentangle Art and a week long workshop in Calligraphy. Portfolio creation classes for those aspiring designers or those appearing for Design College entrance exams  will be conducted on weekends.
At 75, 2nd street, Karpagam Avenue. For further details contact 42067327, 9444033348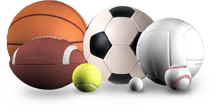 BALL GAMES
Sporty Beans is conducting a two week sports workshop for children aged 3 – 8 years at Kalaa Manjari from Mar 23. Children will be introduced to nine different ball games – soccer, cricket, hockey, baseball, rugby, basketball, volleyball, tennis and golf. Other activities at Kalaa Manjari include robotics, craft, acrylic art, cartoon and comics, public speaking, storytelling, global art, handwriting and sloka. At 6/12, First Street, Venus Colony, Alwarpet. Ph: 24312676, 9840421305.
ROBOTICS, TANJORE PAINTING
Active Kids @ Vijai's Nest is organising a summer camp for children till April 10 and in May. Activities include robotics, arts and crafts, jewellery making, tanjore painting, drawing, colouring, painting, phonetics, reading and handwriting, abacus and introduction to piano and keyboard. At 1A, Devanathan Street, Mandaveli. Ph: 9840075462, 9840767004.
FIRELESS COOKING, STORY TELLING
Children above 1 1/2 years can enroll at the summer camp being held by Time Kids at Alwarpet. Activities include animal safari, fireless cooking, sand play, quiz whizz, beach bonanza, aqua fun, music, dance and audio visual learning. At 7, Sriram Colony, Alwarpet. Ph: 9884231733.
CRAFT, DANCE AND MORE
Three camps will be held at Sprouts Montessori School, Luz Avenue, Mylapore this summer. The first one is for children aged 3 – 10 years and includes activities like crafts, storytelling, painting, yoga and bhajans. This will be held from May 4 – 29. To register contact 9840412086.
The second is a dance camp – 'Happy feet' presented by Jellyfish Dance Company for children aged 4 – 13 years. Participants will learn creative movement, choreography, exercise, improvisation and more at this camp which will be held from Apr 25 – May 23. For details contact 9840877780, 9940098943.
The third camp will be conducted by Edzion Kids Academy from Apr 27 – May 29 for children aged 2 – 12 years. Activities include fun yoga, origami, embroidery, flower tying, role playing, traditional games and more. For details contact 9677021021.