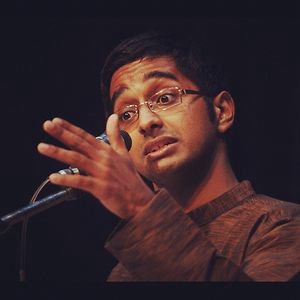 MUSIC
CHILDREN'S CHOIR
For an evening of entertaining music, book your tickets to the Bhoomija's Children's Carnatic Choir '14. Abhishek Raghuram has trained 18 children below 16, to put together a nice selection of songs. Abhishek will conduct the choir himself too. At Music Academy, T. T. K. Road. On May 16, 6.30 p.m. Ph: 28112231.
BAND PARTY
Spoonbill turns three ! Join in the celebration with "Battleship", a three piece band featuring Paul (on vocals), Tathagata (on guitar) and Pratik (on keyboard). Listen to their rendition of popular Clapton and Petrucci numbers and also Bollywood favorites ! on May 16, 7 p.m.
TAMIL DRAMA
'Whats APP Vasu' is a new comedy play by 'Kathadi' Ramamurthy. The drama is playing on May 17 at P. S. School, 7 p.m. Ph: 9884491390.
SHOPPING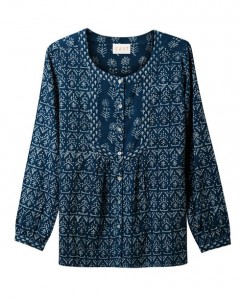 GO INDIGO
FabIndia releases their fabulous Indigo collection. A line of cotton garments with eye catching prints and embroidery. Comfortable to wear in summer. The Fabindia showroom in the area is located on T. T. K. Road. For details call 9944987610.

HANDICRAFTS
For handicraft items from all over India head over to Sankara Hall. Goin on is an exhition of artisan craft products. Products include decorative items from Jodhpur, 5 metal items, Saharanpur UP wooden items, Kantha work dress materials, cotton sarees and toys from Andhra, painting from Orissa like palm leaf painting, Pattachitra, canvas painting, Rajasthan painting, Tanjore painting, crockery items. The show will go on till May 28. For details call 24990870.
GET READY FOR SCHOOL :
SPECTACLES
Specsmakers offers a Buy 1 Get 1 Free option now at their outlets. There are two stores in the area one at Luz Corner and the other at R. K. Salai near Standard Chertered Bank. For details call their toll free number at 18002005065.
SCHOOL UNIFORMS
A few outlets around the area offer 15% discount on school uniforms. Readymades and cloth materials for local schools are available. Check out Trishla at Luz Corner. Ph : 24982347. Also Sri Mohan Dress Center at 181-E Luz Church Road, Mylapore. Ph: 24991881, 9840344833. Children's Choice at Luz Corner. Ph: 24982261.
WORKSHOPS
COMMUNICATION SKILLS
Kalaa Manjari in association with Happy Cow ( a division of EVAM ) presents a 2 day workshop in Theater ,Communication and Leadership Skills. The course will be felicitated by Deepa Aathreya of School of Success ! On May 18 and 19 at Kalaa Manjari. Ph: 9840421305, 2431 2676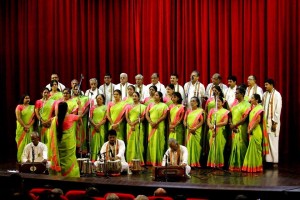 CHOIR MUSIC 
Madras Youth Choir is conducting a choir workshop on techniques of choral singing and to sing choram compositions of Indian composers. The workshop is held on May 17 May 31 and June 7 at Children's Garden School, Mylapore. For details call 9884709543 or log on to madrasyouthchoir.org.
EATING OUT
HAPPY HOUR
Enjoy the views of Chennai city at Above Sea Level, Raintree St. Mary's Road. Beverages are 50% off between 3 p.m. and 7 p.m. Pair your drink up with house speciality – kebsbs!  Going on now. For details call 42252525.
ICECREAMS at MIDNIGHT
Have a caving for ice-cream late at night? Now, Freezzone ice cream parlor is open till 1 a.m. Enjoy your favorite sundaes, softies or kulfis at any time of the day.
2 a.m. FOOD DELIVERY
Throw a party for your friends late into the night! Savor Chettinad flavors that can be delivered to your home. Midnight Express is now open till 2 a.m. and will deliver within the area. For details call 9566188816, 24661841.