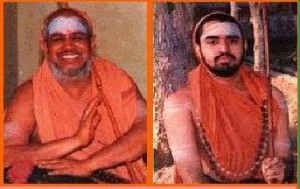 Kanchi acharyas Sri Jayendra Saraswathi Swamigal and Sri Vijayendra Saraswathi Swamigal will be coming to Sanskrit College, Mylapore on May 17 evening and will stay at the campus till June 4.
Events include a Chandramouliswarar puja which will be held everyday. From May 20 – 26, yajurveda parayanam will be held from 8 a.m. to 8 p.m. On June 2, Maha Periavava Jayanthi will be celebrated. All are welcome. For details contact 9841013074, 9840056148.
The acharyas have been camping at a site in R A Puram for some weeks now.