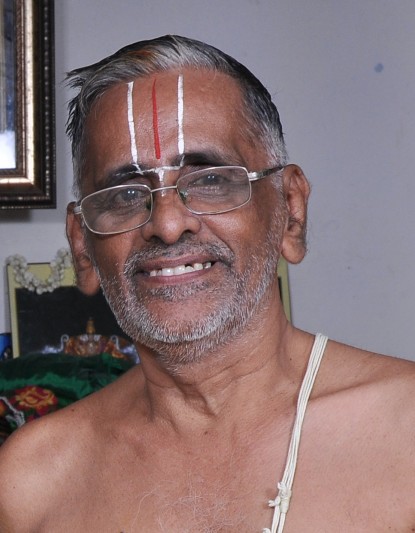 KOORAM VEERAVALLI MURALI, 69, passed away on 16 May. Mural was a resident of Mylapore for 65 years and resided at Sri Adhikesava Perumal Koil Sannadhi Street. Here is a tribute to him written by his daughter Savitha.
Murali was born on 14 October to Kooram Veeravalli Srinivasan and Janaki, in Kumaravadi (Kancheepuram district).
His father was employed at Tirumala Tirupathi Devasthanam. When Murali was two years old, the family moved to Mylapore, while his father continued to work at Tirumala.
Murali attended P. S. High School and completed his schooling there. Right out of school, he was drawn to the teachings and principles of Kamaraj. This led him to get involved in social service activities in support of Kamaraj. The principles stuck to him till his death – he would always wear whites and  tried to be humble and modest.
He enjoyed acting and movies. He was a big fan of M. G. R and watched all of his movies. He was part of some stage drams and also acted in a movie  'Valayal Saththam' in 1987. He also ran a library called 'Saraswathi Library' in his house on KP Sannadhi Street.
Murali got married to Vijaya when he was 26. When his dad passed away a year later, he had to shoulder the family responsibility. That was when he joined the Mylapore Club as an accountant.
During his service at the club, he had the opportunity to meet and become friends with important personalities in various fields. Late actor Nagesh was his one of his close friends.
He worked at the club for more than 40 years. His responsibility there grew step by step, until he retiredas a Manager.
He is survived by his wife M. Vijaya, sons M. Srinath and M. Parthasarathy, daughter Sabitha and grand children. His last rites are performed in Srirangam. Contact the family at 9840722506, 9840747616.