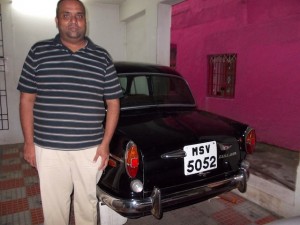 Fans of the music maestro M S Vishwanathan fondly called MSV are wishing the world-renowned film music director 'happy birthday' as he turns 88 today. Though they would have liked to wish him personally at his residence in San Thome, located off the busy main road his family has advised them not to come by since MSV recently got back home after a period of hospitalization and doctors have told him to rest. He turned 88.
But last Saturday, the MSV fans community under the MSVTimes.com banner got up a packed event to focus on the background film scores of this great director. The event was curated by, among others Cello Sekar, violinist Kunnakudi Vaidyanathan's son and the speakers shed a lot of light on MSV style, ventures and approaches. The event was held at Smt Petachi Auditorium. MSV was invited but he could not make it due to ill-health.
MSV fan Kamesh Bavaratnam who was also present at the Saturday event today posted on his FB page https://www.facebook.com/kamesh.bavaratnam photos taken 3 years ago at MSV's home when he went to visit him. One of them ( posted here) features the old Fiat car with the MSV regn. plate that the director used during his heydays. It still lies in the family's shed.
Another fan,  Balaji Ashok commented that he had heard singer SPB say that he and Ilayaraja would walk up to Luz Circle to wait and watch for MSV's car to pass by on his way to the recording studios in Vadapalani.
< You have a MSV anecdote? Share it here!