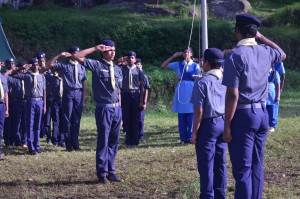 The Arjuna Scout Group, a Mandaveli based group, celebrated its 47th anniversary during the last week of May by organising a camp at Ketti, Ooty.
The camp was held for three days from May 28 – 30 under the leadership of K. G. Madhan Kumar from the Arjuna Scout Group and V. Chitra, guide captain of Akilandeswari Vidyalaya, Trichy.
80 members comprising scouts, guides and guests took part in activities like tent pitching, pioneering, signaling, outing kit inspection and cooking.
Established in 1968, the group provides scouting opportunities to school and college students. They meet at P. S. Higher Secondary School, Mylapore every Sunday between 9 a.m. – 12 p.m. For details contact Madhan Kumar at 9884373123.