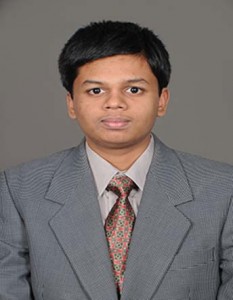 18 year old resident of Mylapore – Siddharth Srinivasan recently published a book of poems titled 'Schoolboy dreams — a different world'. Siddharth passed out from P. S. Senior Secondary School, Mylapore last year and is currently pursuing a degree in mathematics at Shiv Nadar University, Greater Noida, U. P.
Siddharth, who has been a resident of Mylapore for more than a decade, has been writing since the age of 13.  The book, which he says talks about issues that have troubled or affected him, deals with topics like farmer's suicide, deforestation and the Ashoka war. Many of his poems like 'The waterfall', 'The forest at night' and 'The creatures of the backwater' also deal with the beauty and grandeur of nature.
Siddharth has won several poetry competitions at the city level and believes that poetry is an excellent way to clear his mind, a method to document the files in his head and a tool to clarify problems. His other interests include bird watching, reading and dramatics. He can be contacted at 9940108168.