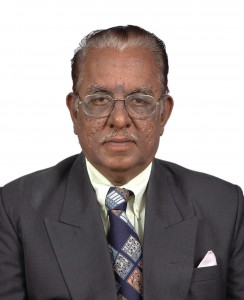 Dr. K. Kuppurajan passed away on July 1. He was 75 years old.
He was a resident of Mylapore (P. P. Koil Street).
Kuppurajan was born in Kancheepuram and relocated to Chennai when he was young. He studied medicine at MMC. He started working as a doctor at VHS and rose in ranks to become an Assistant Director there.
While at VHS, Kuppurajan headed the research team that studied the possibility of combining Allopathic and Ayurvedic medicine to cure diseases. This team developed the principle of treating the initial stages of a disease with modern medicines and later using Ayurveda to curtail the strength of the diseases and then curing the person. To this end, the team developed the Ashwagandha tablet.
Kuppurajan was awarded a gold medal from the central government as a recognition of his efforts.
His wife, K. Chandralekha recalls how passionate he was about his work. He was devoted to his work and to his patients. Even during his last days, when he was hospitalised, he continued to advise his patients.
He had a wish that at least one of his children should follow in his footsteps says Chandralekha. But his son was interested in engineering and both his daughters were devoted to fine arts. Though he was a little disappointed initially, he was proud of them and encouraged them in their chosen professions, his family said.
Though he did not play any sport, he loved cricket and would watch every match that India played.
Kuppurajan is survived by his wife K. Chandralekha, son K. Kandakumar and twin daughters Shanmugapriya and Shanmugavalli.
One daughter is a musician/writer and the other, a makeup artiste.
Contact the family at 9381012484.