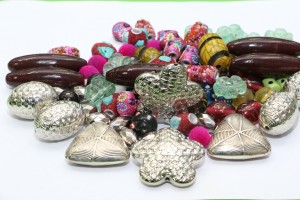 If you are a craft enthusiast, here is a store that you should check out. 'Itsy Bitsy' has opened up in C. I. T. Colony, Mylapore. The store is a crafter's haven – offering more than 20,000 products, to support any hobby. It is DIY (Do It Yourself) concept store and carries supplies to inspire creativity in everyone.
The set up is very cheerful, with artistically arranged supplies, grouped by use. Itsy Bitsy' s core categories are scrapbooking, card making, jewellery making, kids craft, paper crafting, quilling, candle making just to name a few.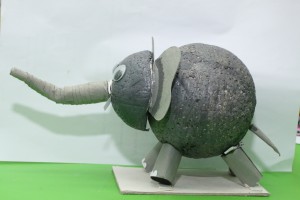 Each section houses many varieties of supplies, in many colour choices. Beads, sequins, crystals, quilling needs, ribbons in many varieties, thermocol balls – you name it, you can find it here. There is also a wide range of themed party needs too. Most of the products are designed in house. Some are brought in from other parts of the country and also imported from around the world.
Owners are Harish and Rashmi Closepet. Harish is a civil engineer by profession and Rashmi, an ayurvedic doctor. What made them open a craft store? After working in the corporate sector, the couple wanted to start something to empower rural women. This was the beginning of AEC Offshore Trading – to produce handmade products using handmade paper. These products were exported to other countries. The company grew steadily, and now it provides employment to more than 2000 rural women.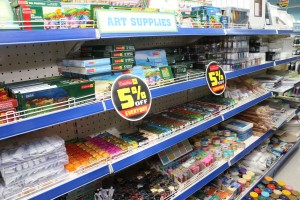 The logical step, next, was to open a store in India, to make these products available here. The first one opened in Bangalore in 2007. The chain now has 16 shops, in various cities in the country. The outlet at C. I. T Colony is the first one in Chennai.
The store has very reasonable pricing scheme. It makes it easier for first timers to splurge on their projects and experienced crafters, come back with more interesting ideas.
Adress: New Door No. 6, Bishop Wallers Avenue South, Mylapore. Ph: 42317374, 7358341157.