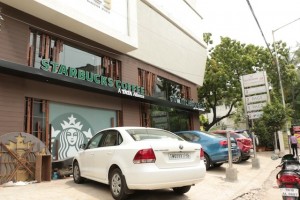 Boat Club area in R. A. Puram is just the place to locate lifestyle spaces and these seem to be coming up well and truly now – after the Amma Naana supermarket was probably the only destination for many years for shoppers of foodstuff.
Recently, Starbucks, the coffee and snacks place has opened on Chamiers Road, close to Crowne Plaza Hotel ( the old Adyar Gate Sheraton hotel).
This road and two others in the locality – TTK Road and St Mary's Road sport a few lore lifestyle and leisure spots now.
However, the high profile residents of Boat Club Road are wary of businesses opening inside this colony, rated very high in real estate market.
They made a big noise when InKo, a India-Korea cultural space opened here, saying the place attracted volumes of traffic and would disturb the environment.