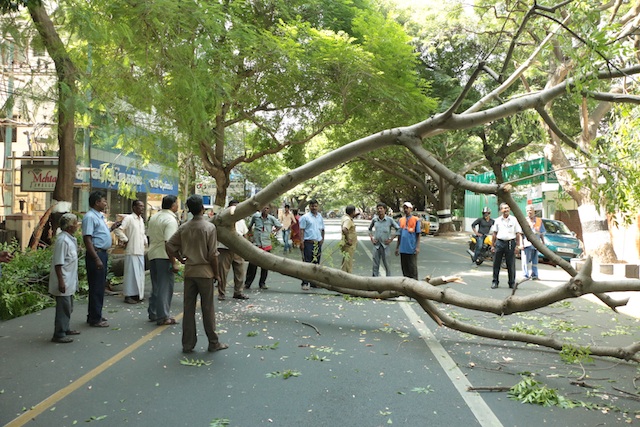 A tree on C P Ramaswamy Road in Alwarpet came down this morning. Civic workers and local people moved in to chop the branches and clear the road of the fallen tree.
This happened near the Nilgiris store.
On Monday morning, a large tree near Nageswara Rao Park crashed on to Luz Church Road – it had rained a bit the previous night.
Some species of trees are unsuitable for local conditions and when these are planted and grow up, tend to give way.
In other cases, trees grow weak after their root systems are closed in with tar and cement when streets and roads are relaid and pavements redone.