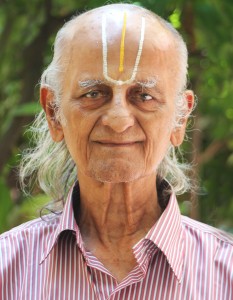 S. Vijayaraghavan, astrologer, passed away on Sep 11 as a result of a cardiac arrest. He was 83 years old.
Born in Pudukkottai to R. S. Iyengar, also called Delhi Iyengar, and Chellammal, Vijayaraghavan worked in the A. G. 's office. He was known, from his office days, for rendering free astrological advice, especially for arranging marriages.
He was extremely conscientious in his work and calculated anew every horoscope he read. He helped his people for well over 50 years. As he aged, he had to restrict the number of persons he could deal with every day. He did this by fixing appointments based on the calls that got through to him before 11.30 a.m. He would, however, find some time to accommodate those with urgent needs and close friends by giving them extra time. In the last 20 years of his life, he complemented traditional astrology with the old Tamil method of 'Pancha Pakshi' and dynamically observed how his predictions fared in the lives of his clients.
A man of many parts, Vijayaraghavan was deeply knowledgeable in Carnatic music, being a disciple of another Mylaporean, Pattamadai Krishnan and could sing like a professional. He would attend concerts frequently. He was also interested in cricket, which he would follow closely, and TV serials, which he wouldn't miss. A familiar figure in Abhiramapuram, he was agile and busy till the last day of his life, despite being a diabetic and a having weakness for sweets.
Deeply religious, he was a Sri Vidya Upasaka but latterly switched over to the single-minded worship of Lord Vishnu. He bravely took the untimely passing of his elder son in his stride.
He is survived by his wife Suguna, son, daughters, daughters-in-law, grand and great-grand children. His family resides at Sita Vihar, 36 fourth Street Abhiramapuram. Contact them at 24670423.