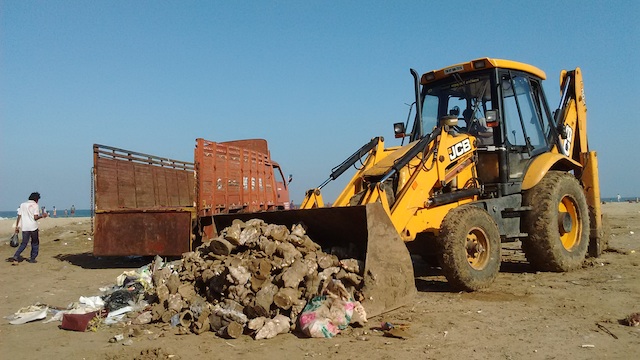 Chennai Corporation engaged earth-moving equipment and lorries and men to clear they waste that was left behind on the beach at Foreshore Estate after the immersion of hundreds of images of Vinayaka.
The cleaning work went on through the day and was made tough due to overnight rains in the city.
The men and machines were still at work this evening when we surveyed the seashore here.
Photo; R Saravanan