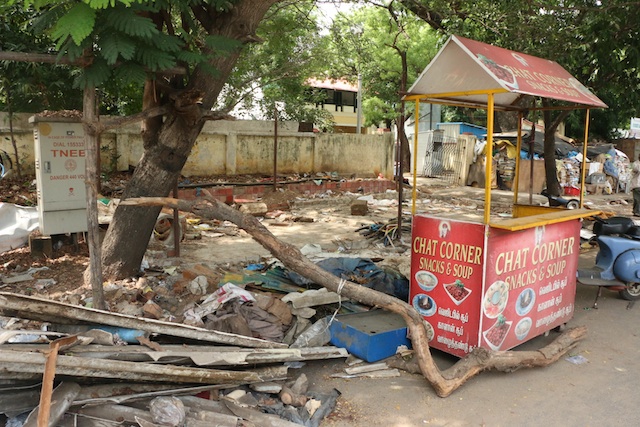 The civic project to lay wide pavements on Luz Church Road has been moving forward at its own pace and one major issue that the contractor has to grapple with is the occupation of pavements by hawkers.
This week, the workers have moved to the space from the Mylapore Club end and the MTC bus stop – where lots of hawkers run their businesses. Most hawking stalls have been moved out and the old pavement dug up for relaying.
But people wonder how the civic body is going to deal with the string of hawkers at the Lux Circle end and if these hawkers will be allowed to occupy the relaid footpath.
In the area where the pavement has been relaid, old hawkers have occupied the area they once used.