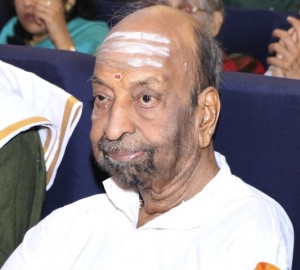 Carnatic music maestro, flutist N. Ramani passed away on Friday afternoon at a local hospital. He had been battling cancer for some time. He was a resident of CIT Colony, Mylapore.
The funeral will take place on Saturday evening at the Besant Nagar crematorium.
Ramani was one of the greatest flutists of this era, having learnt from among others, another maestro, Mali alias Mahalingam. He adapted the flute to an era of amplified ( using mikes and speakers) concerts in concert halls and he played alongside the greats in the Carnatic and Hindustani music streams.
He was decorated with the nation's Padma Shri award and with the Sangita Kalanidhi title given by the Music Academy in Chennai.
He was also a sought-after guru and his academy trained people from across the world.
Ramani did not let ill-health bog him down and was seen at some major events in the city till a fortnight ago. And when he spoke, he had loads of stories to share, from the unique experiences of his career – among them the venu-veena-violin concerts.