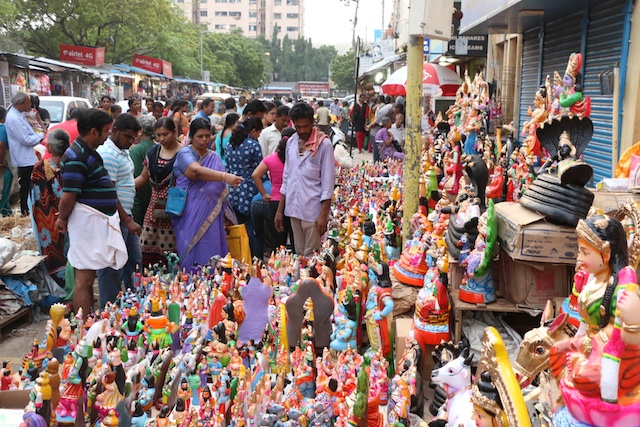 North Mada Street has come alive with hawkers displaying the kolu dolls for shoppers who prepare for the Navartri season ahead.
On Sunday, the street was packed with shoppers as they went about window shopping and choosing the dolls they wanted to add to their kolu.
Now that the dolls market has become popular is attracts people from across the city.
Not everybody is happy with the state of the street now. Many say hawkers eat into the street space and extend their stalls beyond the pavement. Others suggest that police can bar cars and bikes from the street in the evening and create a parking lot for local shoppers.
Some shoppers are not pleased with the nature of the dolls. "They are gaudy and not lifelike," said one woman from Mambalam. "We prefer traditional dolls."