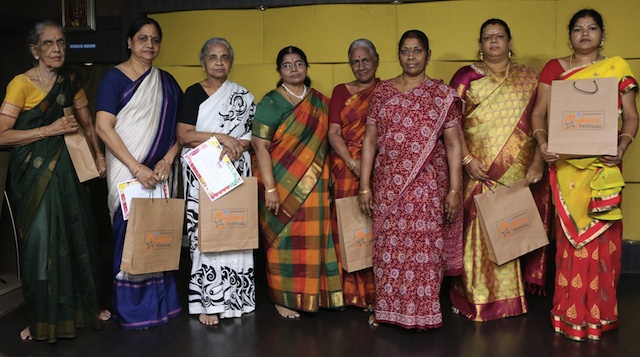 Twenty families were given prizes for the best kolus and best theme displays at their kolus at a function held at Arkay Centre. Luz on Saturday evening.
The judge, Malini Ravindran, Tamil pandit and former teacher shared her thoughts on the kolus and the work and theme behind them.
73 families signed up for this contest this year.
Photo shows some of the winners with the judge (4th from left)