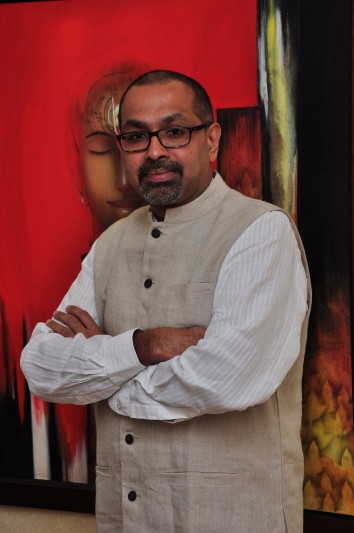 At the 10th Congress of the International Neuropsychiatry Association held in Jerusalem, Israel, the assembly unanimously elected Prof. Dr. Ennapadam S. Krishnamoorthy as its President Elect. Dr. Krishnamoorthy becomes the first person from a developing country to lead INA, a global grouping of doctors and scientists with a specific interest in disorders of brain and mind. Dr. Krishnamoorthy was unanimously elected to lead INA as President Elect (2015-2017) and President (2017-2018).
Prof. Dr. Ennapadam S Krishnamoorthy is the Chennai based founder of NEUROKRISH, a neuropsychiatry group and TRIMED, an integrative healthcare and rehabilitation chain. He acquired his MBBS and MD from the Kasturba Medical College, Mangalore/ Manipal.
As Paul Hamlyn Fellow and later as the Raymond Way Fellow in Behavioural Neurology he trained extensively in the brain and mind interface at the prestigious Institute of Neurology, Queen Square, University College London, acquiring the Diploma in Clinical Neurology and PhD from that institution. Returning to India, he has been instrumental for the development of various brain and mind rehabilitation models, both non-profit at the Voluntary Health Services and in the private sector.
Dr. Krishnamoorthy was the recipient of the President's Medal of the Royal College of Psychiatrists (UK) in 2011; the triple FRCP (Royal Colleges of Physicians- London, Edinburgh and Glasgow, 2007/ 2009) among other honors. He was one of the Global Chairs for the World Health Report on Dementia (WHO, 2012) and also chaired the International League Against Epilepsy' Neuropsychiatry & Psychobiology Commission (2007-2011). He has authored 2 books, over 70 scientific papers and book chapters and over 30 articles in the lay press.
He is a resident of Mylapore. You can reach him at 9500010055.