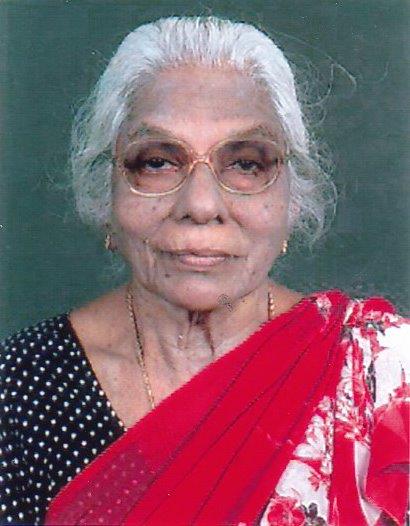 E. J. Rajanayakam (Juliana), aged 92 years, and a resident of C. I. T. Colony, Mylapore for over 55 years, passed away on Oct 22.
Initially, she worked as a teacher at C. S. I. Anderson Day Higher Secondary School, George Town and later, as the English teacher for the higher secondary classes at C. S. I. St. Ebba's Higher Secondary School, Dr. R. K. Salai, Mylapore, for over thirty years. 'She was an excellent teacher and her students will vouch for the way she taught English Grammar', says her daughter.
She also played the piano and coached the school choir.  So she was affectionately called "Piano Teacher". She also sang in the choir of The Church of The Good Shepherd, Mylapore and the Madras Musical Association.
Rajanayakam is survived by her daughter Uma David, son-in-law Godwin, grand daughter Anisha and her husband Matthew. Contact the family at 24992983.