MUSIC CONCERT
The Brinda Repertory presents The Raja Margam concert. It will be a music programme with Gopalakrishna Gandhi as chief guest. Vocalists such as Alamelu Mani, Neyveli Santhanagopalan, T. M. Krishna and others will perform. The Brinda Centenary Senior Award will be conferred on Alamelu Mani and the The Brinda Centenary Junior Award will be conferred on Samyukta Ranganathan. On Nov 15, 6 p.m. at Narada Gana Sabha, T. T. K. Road, Alwarpet.
DANCE FESTIVAL
Indisha has organised Sadhana 2015, a dance fest on Nov 16 and Nov 17. The fest will feature M. Jayakhavi at 5.45 p.m. and Jyotsna Jagannathan at 7.15 p.m. on Nov 16 and Priyadarshini Govind at 6 p.m. and Krishna Guruvayoorappa at 7.30 p.m. on Nov 17. At Narada Gana Sabha, T. T. K. Road, Alwarpet.
NATYA VIZHA
The 14th edition of this fest is organised by Pushpanjali and will present dance dramas, bharatanatyam and kuchipudi dance performances. The fest will run from Nov 16 to Nov 21, with two programmes on each day, at 6 p.m. and 7.30 p.m. At Mylapore Fine Arts Club.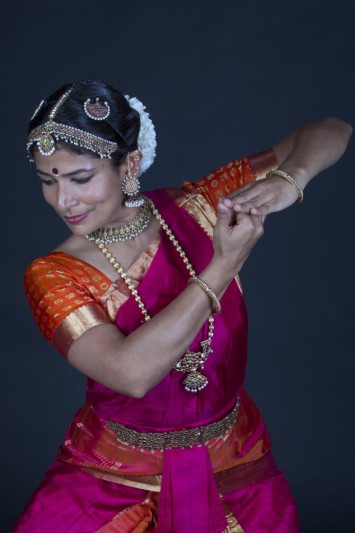 DANCE RECITAL
The inauguration performance for the fest organised by Suryakala Foundation for Performing Arts will be a dance recital by Divya Devaguptapu. Called Nada Sudha Rasa, the program will follow the Carnatic music concert format and interprets it though bharatnatyam. At BVB, East Mada Street, Nov 18, 6 p.m.
BHAJANS AND MORE
As a part of the 90th year of advent of Sri Sathya Sai Baba, the Sri Sathya Sai Seva organisations has organised cultural programmes by Bal Vikas children on Nov 14, 10.35 a.m. This will be followed by rendering of a few kritis and bhajans on Rama. At Sundaram, 7, Sundaram Salai, R. A. Puram. Ph: 9282110963.