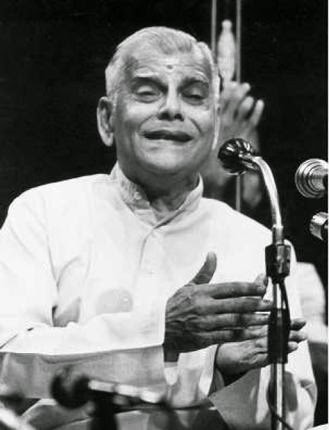 Sri Ariyakkudi and K. V. Narayanaswamy Memorial Trust have organised several events from Nov 13 – 15 to celebrate guru Prof. K. V. Narayanaswamy's 93rd birthday. The event will start off with the lighting of the kuthuvilakku on Nov 13 at 6.35 p.m.
The chief guest is Dr. Nalli Kuppuswamy Chetti and the guests of honour are V. R. Lakshminarayanan, former DGP and patron of BVB, dancer Meenakshi Chitha Ranjan and M. Murali, Sri Krishna Sweets. A concert by Anuradha Krishna Murthi, daughter and disciple of K. V. Narayanaswamy will follow the inaugural event.
On Nov 14, the chief guest is Mohan Parasaran, senior advocate – Supreme Court. The guests of honour are Prabhakar Rao, executive director, Sanmar Group and R. Sekar, secretary, Kartik Fine Arts.
On Nov 15, the chief guests are musician S. R. Janakiraman (morning) and E. Gayathri, vice chancellor, Tamil Nadu University, Music and Fine Arts (evening). Later a bharatanatyam recital by Priyadharshini Govind, director, Kalakshetra will be held. At Bhavans, Mylapore.