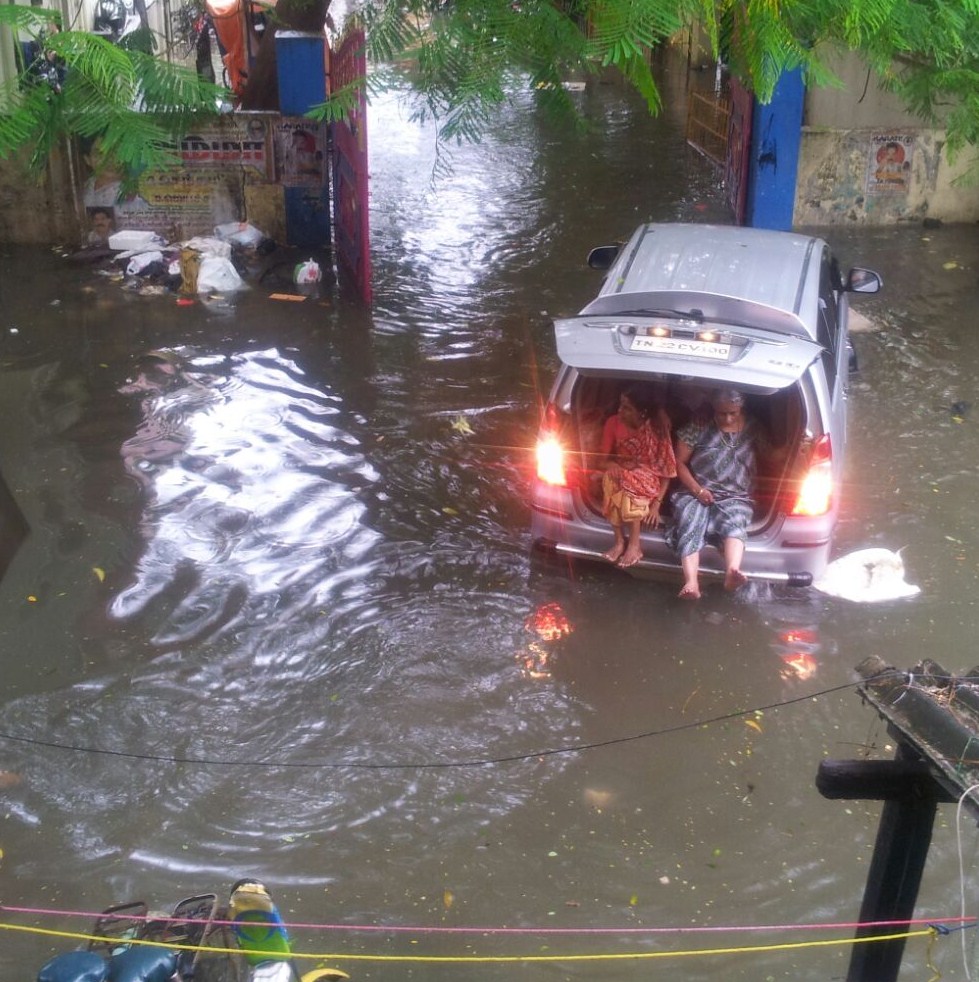 For two days now, the residents of Srinivasa Avenue, R. A. Puram have been without power. Complaints to the corporation and electricity board officials have gone unheard.
Frustrated by the response, the residents organised a protest today morning at Kamarajar Salai, near J. J. Kalyana Mandapam. Keshav, the secretary of Mayflower Garden – an apartment complex there, says, "The water logging is so bad here that all the residents have left for their relatives place".
Sakthivel, a resident of Velleswarar Garden, says "Water is knee deep here and has entered the residents' homes. We have called the corporation and the electricity board officials several times but nobody picks up our calls. We are very frustrated and are concerned about the outbreak of illnesses".