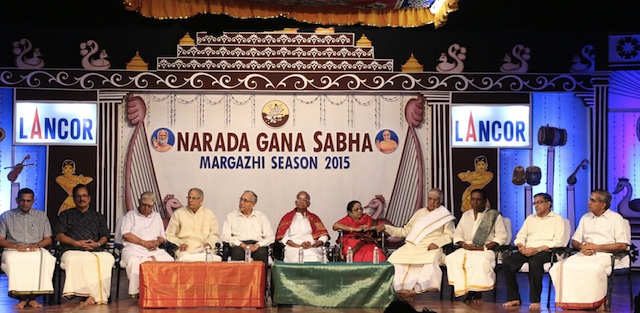 Narada Gana Sabha launched its December Season festival – of music, dance and drama – at its auditorium on TTK Road on Saturday evening. Music Academy president, N. Murali was the chief guest.
Artistes decorated with awards on this occasion included T V Sankaranarayanan, flautist Sikkil Neela, Mambalam Siva, nadaswaram guru and scholar Dr B M Sundaram.
Sabha head Krishnamurthy led the sombre formal launch. This was followed by a concert by saxophone vidwan, Kadri Gopalnath.
There was a sizable audience at this event.