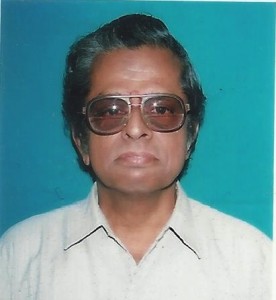 S. Raghunathan, retired Assistant Headmaster of P. S. Hr. Sec. School,  passed away at his residence on Dec 6. He served at P. S. Hr. Sec. School for 24 years from 1982 to 2006.
His family shares a few words about him.
Raghunathan taught Economics and Mathematics to school and college students for over 40 years. He stood out for his scholarship and firm work ethic and took particular pride in seeing his students excel the world over, in various walks of life.
He helped many impoverished students of Mylapore on one side, and on the other, his empathetic approach to education helped rescue many depressed students – including those coping with loss- back to normalcy. He considered transforming the lives of troubled or deprived students his signal contribution.
Outside his teaching, he was pious and helped support many ancient and under-funded temples in the south of the state.
He is survived by his wife, Padma, a retired school principal, and his son, Prabhu R. Raghunathan a scientist, entrepreneur, writer and musicologist of Pittsburgh, USA. Contact the family at 24494222.
A special student memorial event is being held at his residence in Kapaleeswarar Nagar, Neelakarari at 6 PM on the 18th. To attend, please contact the family for details at 24494222.