Some bakeries and restaurants in the area have special menus for Easter. Here is a pick:
EASTER BRUNCH
Crowne Plaza has a special menu for breakfast on Mar 27. Sticky baby back ribs, grilled ocean fed barramundi and more are on the menu. At Poolside, Crowne Plaza. Priced from Rs. 1,999 onwards. Ph: 24994101.
L'Amandier offers special breakfast and brunch on Sunday. Irish vegan pie, carrot celery porridge, couscous and millet salad, leeks and onion millet crepes and more on the menu. At 57, Second Main Road, R. A. Puram. Ph: 30853590.
CHOCOLATE EGGS
The French Loaf has on a special menu chocolate Easter eggs, Marizapan egg, Argentine bread, the traditional hot cross buns, the chocolate rabbit and many more. The treats are perfect to share with family and friends and apt for gifting during the Easter weekend. The products are priced between Rs. 40 and Rs. 275 and will be available at The French Loaf outlets across the city. They can also be ordered by calling 32216627.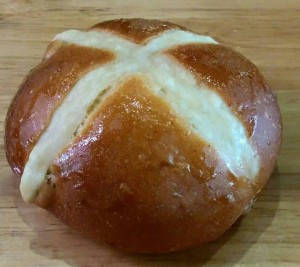 HOT CROSS BUNS
Cinnamon flavoured buns will be on sale this weekend at Old Madras Baking Company. No added sugars or preservatives in these buns which are priced at Rs. 50 each. Ph: 42084422.