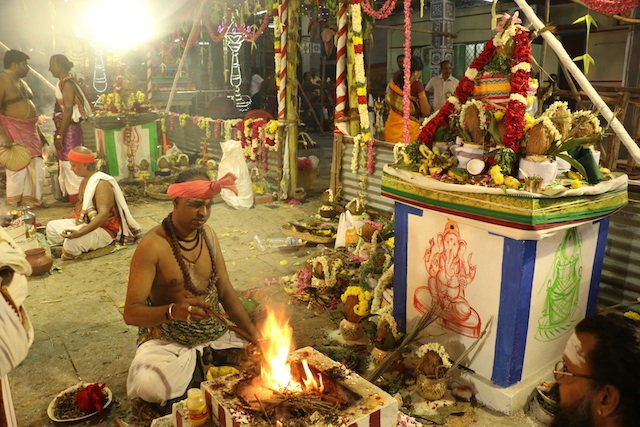 It was celebration time on the other side of Kutchery Road this morning. The kumbhabishekam of Sri Kolavizhi Amman Temple, which is located off Arundale Road, in the heart of this crowded colony of choc-a-bloc houses and apartment blocks.
A large number of priests were at hand to take care of the number of religious rituals required at this special event. And as the morning progressed, residents of this area gathered around the temple as blessed water was poured on the vimanas of the temple.
Civil work has been going on here for some time now and the kumbhabhishekam comes just days before the start of the Panguni fest at Sri Kapali Temple, with which this 'grama devathai' has had a long, long connection – as the guardian of the ancient village of Mylapore.