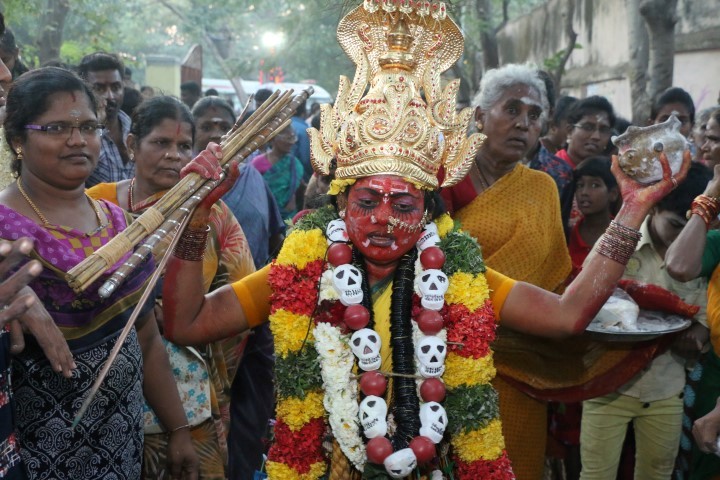 More than 5000 people gathered at R. K. Salai cemetery on March 8, a day after Mahashivarathri, to celebrate 'Mayana Kollai' – a ritual performed to appease the diety Angalamman. 
Organised by M. V. Ambulance Services and Sri Angalamman Temple at M. K. Amman Koil Street, the event is held to symbolize the victory of good over evil. It is believed that Arakan – a rakshasa is killed by Goddess Angalamman on that day.
The even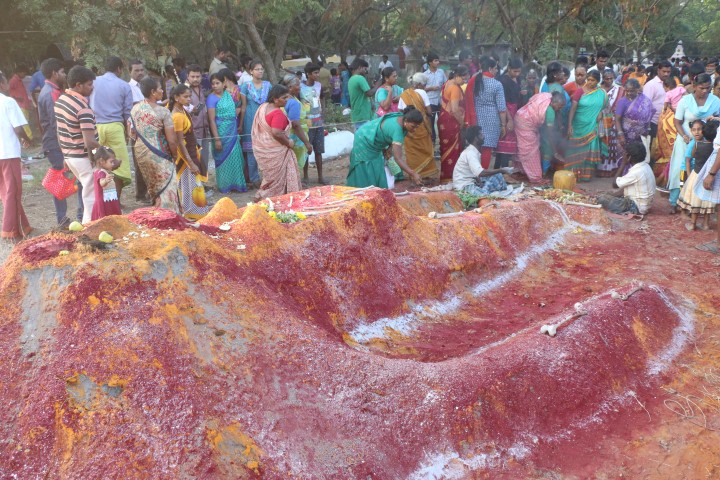 t started off with devotees making an image of the rakshasa with the mud from the cremation ground. A huge idol of Goddess Kali, followed by the devotees, was then carried in a procession from the temple to cremation ground. 
Women dressed in fierce costumes, symbolizing the Goddess Angalamman, danced all the way from the temple to the graveyard and re-enacted the process of killing the rakshasa. Food cooked there was then offered to the deity and then distributed as prasadam to the devotees.