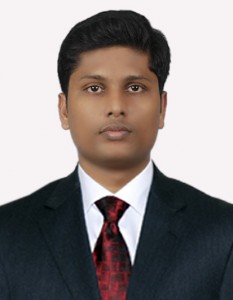 By day, Mohankumar Ramakrishnan works at Bank of India, Mylapore. When he has time, he indulges in his passion – film making.
His latest effort is a Tamil short film titled 'CTRL+Z'. The film won the 'Best Short Film' award at the Neyveli Book Fair Short Film Festival 2015.
It was chosen above the 125 films submitted in this category.
'I also submitted the film to international fests – at Spain and Mexico and it was screened there. Many directors and artistes in Tamil movie industry also appreciated the effort', says Mohankumar.
The film is posted on the Net, with more than 70,000 views on YouTube.
Mohankumar is thankful to his seniors and colleagues at the bank  "They were very supportive of my venture and would help me juggle work and working on my film," he says.
Next in the pipeline is a pilot film of 60 minutes. The kind which can impress a film producer to make a feature fiolm for the theatres.
Check out CTRL+Z at  https://youtu.be/Vw_uIZ6dtvM.
Contact Mohankumar at 9789070059.