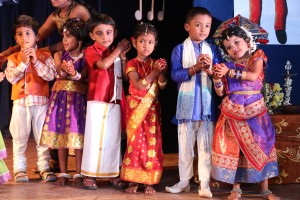 Writer and entrepreneur V. Sriram was the chief guest at P. S. Matriculation School's 27th annual day held on Feb 27 at the school premises. V. Sriram talked about the archaic charm of the neighbourhood and presented an interesting narration about the
Kapaleeswarar Temple and its authenticity dating back to the 8th century.
Later endowment prizes and scholarships were awarded to the students after which a cultural programme was put up by the students. The life history of Saint Thiagaraja was portrayed through a drama and well known kritis were sung much to the delight of the audience.
The event was attended by Bhooma, the principal, Shanti Raghavan, correspondent, KVS Gopalakrishnan, secretary, PSES and Vatsala Narayanaswamy, educational advisor.