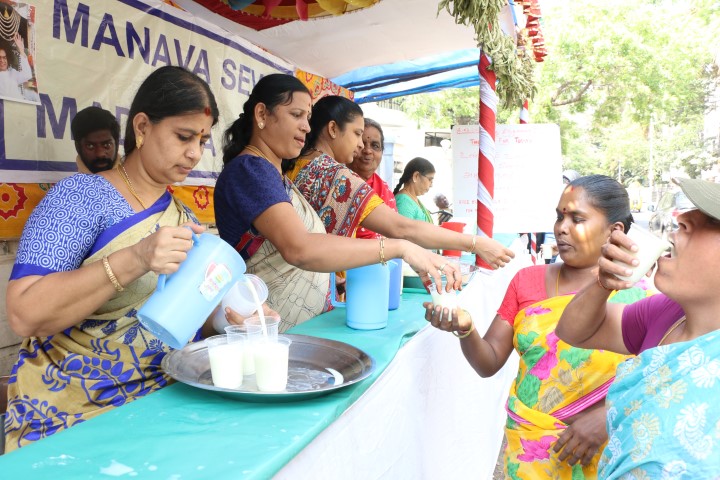 For the past 14 years, the women of Mylapore based Ojas Trust, have been distributing buttermilk to people who pass by their stall at Ranga Road, Mylapore.
Shanthi, a member says, "We do this every year for about 10 days during the Panguni festival. About 15 of us take turns to man the stall".
The stall is located on the pavement outside an independent house, near Sabari Book House. They start at around 9.30 a.m. and finish at 1.30 p.m. everyday.