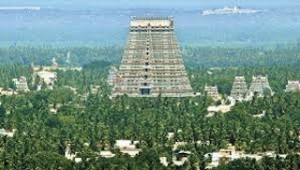 The temple and heritage town of Srirangam in Tamil Nadu is the theme of a photo exhibition that opens on April 23 evening at the TAG Centre on TTK Road, Alwarpet ( opp. Sankara Hall). A series of talks are also scheduled at the same venue.
The photo exhibition captures everyday rituals inside the temple, its famed architecture and the life inside and around it.
From April 23 to  28, there will also be lectures – Pappu Venugopala Rao speaks on 'sahitya and bhakti' while Pradeep Chakravarthy talks on 'Festivals of Srirangam', J Saravanan talks on its architecture and scholar Dr Chithra Madhavan talks on legends, stories and architecture associated with this temple besides others.
If you are keen to see the show or attend the talks, you need to register now and get an invite – mail to – rajagopalk@tagcorporation.net
Photo credit; The New Indian Express